It's possible that you've heard about Hoshin Kanri as one of the lean methodologies used in start-ups and successful companies but…..
… you don't know how to use Hoshin Kanri in your business… and you are not 100% sure if it can be helpful….
ok, that's fine, you need more information so…. let's learn more about Hoshin Kanri and how to implement it.
I'm sure that you'll love it as much as we do.
Are you ready? Let's go!
What is Hoshin Kanri?
Hoshin Kanri is a Japanese strategic planning process that aligns 3 different things:
The strategic company goals.
The plans of middle management.
The work performed by the whole team.
With one main goal: to ensure that every single person in the company is working in the same direction at the same time.
By using Hoshin Kanri:
The strategic goals of a company drive real progress and actions at every level in the organization.
The waste that comes from inconsistent direction and poor communication gets eliminated.
Hoshin Kanri creates a natural flow of information that runs through the entire company: goals, results and KPIs travel from the top down and from the bottom up.
How to implement Hoshin Kanri in my company
Well, if you are still reading, you're on the right path 😉
But let's see how you can implement Hoshin Kanri in your company step by step:
Step One – Create a Strategic Plan
The first step is to build the strategic plan. Here are some tips to create one:
Five goals, not more: Focus on a small number of goals (five or less) as that makes it far more likely that you will achieve them successfully, rather than waste your resources and energy on dozens … if everything is important; nothing is important.
Every goal must have an owner: Every goal should have an owner/coach with the skills and authority to monitor the goal until the end.
Revolution & Evolution: goals can be evolutionary (incremental goals achieved with continuous improvement) or revolutionary. Both are important for improvements.
Effectiveness First: strategic goals must be effective: do the right things to bring the company to the next level.
Right KPIs: Key Performance Indicators (KPI) are important for tracking your progress so… choose them carefully!
Consensus: consensus between the different actors is very useful because it creates a sense of shared responsibility for the plan and significantly more buy-in from everybody. It also provides another perspective and feedback that helps to build more informed strategies.
Building your lean canvas can be very helpful for building your strategic plan. See our post about "How to create my lean canvas step by step" and learn how to do it.
Step Two – Develop Tactics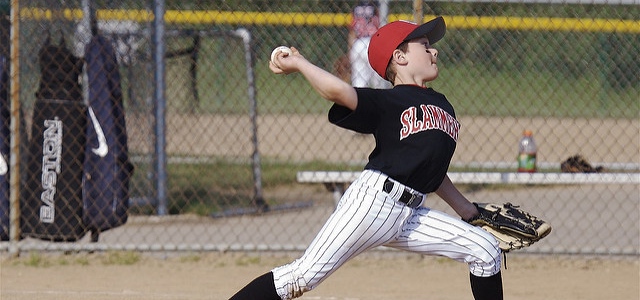 Tactics must be developed to achieve the goals defined in the strategic plan. It is at this point that the process of "catchballs" begins.
A process of back and forth exchange between all management members to be sure that:
The strategy and goals are well understood.
There is great alignment between tactics and strategy.
The KPIs are the correct ones.
The purpose for the catchballs is to build consensus around the best approach for achieving an objective.
Catchballs help develop the cascade of subordinate objectives because it's a back and forth exchange of information between the people who will be most influential in achieving the goals, and the people who are responsible for achieving them.


Using catchballs is also helpful to get a higher degree of commitment for achieving the objectives.
Step three – Communicate the plan
If you want to achieve your goals, everyone involved must be informed, particularly the people who will be implementing the plan and working on its various objectives and tactics. They have the key to the success of the plan.
Yes, you may think this is obvious but only a few companies spend the time and effort to do it properly. Communication must be a continuing activity to keep everyone on track and involved in any changes to the plan.
A Flat Management Structure is better for Hoshin: the fewer levels there are, the easier it is to cascade goals down. And the fewer opportunities there are for strategy to be lost in several hierarchical levels.
Step Four – Take Action
This is the step where goals and plans are transformed into results, where real action occurs.
Therefore, managers should stay closely connected to the activities and catchballs between the people involved to ensure that activities are aligned with tactics and strategy.

Step five – Review and Adjust
As part of regular management meetings, you must monitor the plan and be prepared to act when the plan starts deviating from the path.
Progress should be tracked continuously at regular meetings (monthly for example). These progress checkpoints provide an opportunity for tactics adjustment and their associated operational actions.
That's the way to be sure that the planned activities are occurring as described, to identify cause analysis and take corrective actions when necessary.
These 5 steps seem simple and a thing of common sense, but they make the difference between success and failure in Hoshin planning. Do not taken them for granted because it will be a big mistake.
Why Hoshin planning
People perform best when they have a purpose: when they understand what to do and why it's so important.
Hoshin planning can help to create that purpose, providing focus and drive your team towards specific goals. It is the best way to create a shared vision of the strategic plan (the destination) and the associated tactics to get there.
Make sure as many team members as possible have the opportunity to understand why the strategic goals are so important and how the tactics and operational details can help to achieve them.
Hoshin Kanri is an extremely valuable lean tool and your company can benefit from its principles:
Strategic planning focused on the things that really matter.
Catchball: building workable plans through consensus.
Measuring progress with KPIs that will drive the desired behaviour.
Using regular meetings to keep progress on track.
So…. what are you waiting for? Are you ready? Start your free trial in Hoshinplan and discover the best tool for lean your company.
P.s. If you liked this post, then two things come next:
1) Leave a comment and tell me if you are planning to use Hoshin Kanri. We love comments!
2) Tell a friend, your Twitter followers, or your Facebook network about this blog 🙂